Sonic Dilling is a technique that significantly reduces friction on the drill string and drill bit by using high-frequency resonance to create a smoother path of travel for the drill. The high frequency resonance results in a vibrating head that is being both pushed up and down by the mechanism, rotated via the drill string and vibrating because of the high frequency resonance; creating a powerful force to displace subsurface materials and to reach the operator's objective.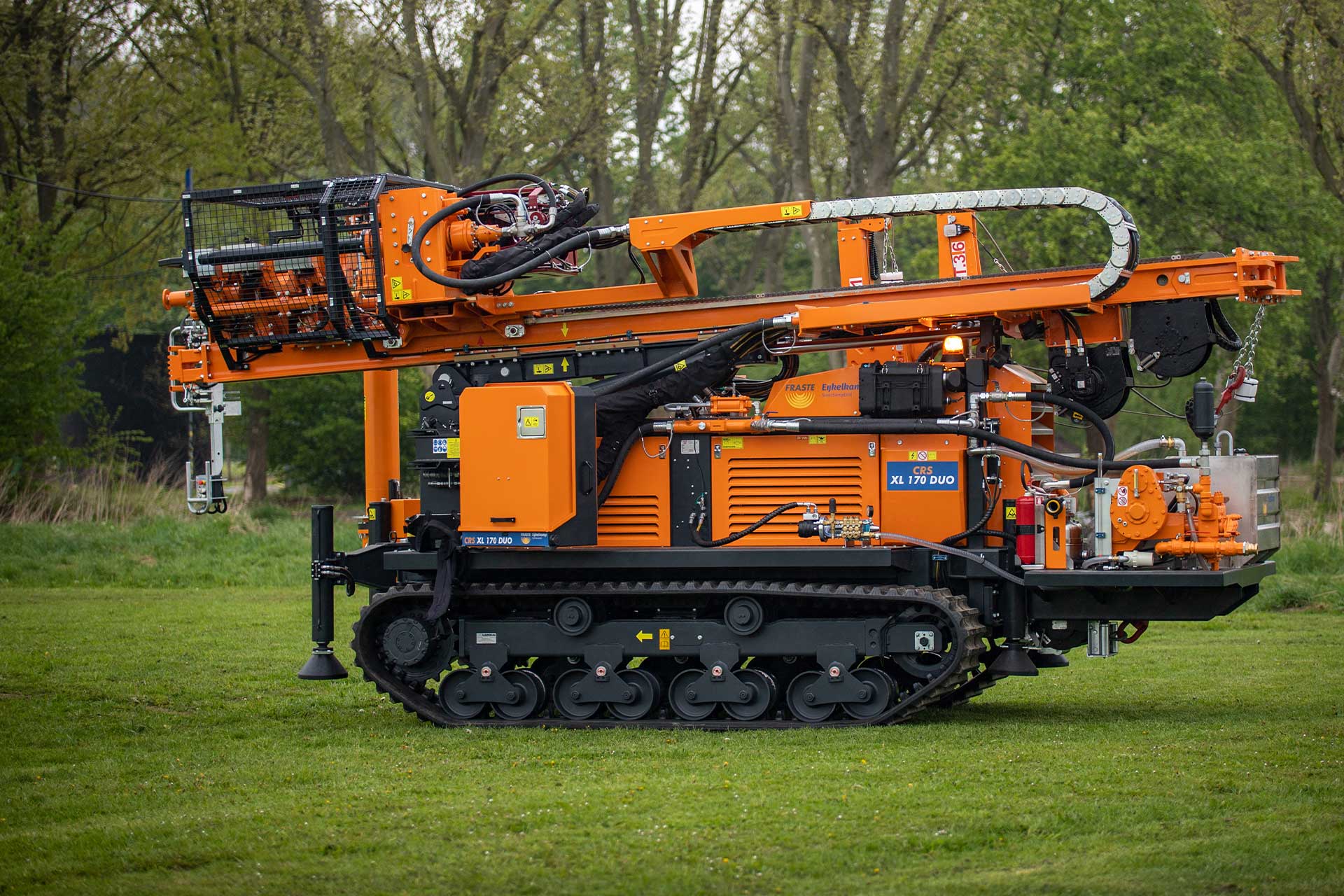 Benefits of Sonic Drilling
Clean!
Sonic drilling can be done with little liquids required. Sonic drilling produces up to 80% less waste compared to conventional methods. This saves both money and time for clean-up and disposal of waste.
Fast
Because sonic vibrations significantly reduce friction along the drill string, sonic drilling is 3-5 times faster compared to conventional drilling. Drilling rates range up to 260 feet (80 m) or more per day.
Accurate!
Produce an accurate, continuous relatively undisturbed core sample within 1% deviation.
Safe!
The reduction in drilling fluids creates a much safer work area for the crew, reducing slips and falls. Sample sleeves also reduce the risk of operator exposure to in-ground contaminates.
Results!
Sonic drilling can provide continuous, nearly undisturbed core samples. Continuous cores have been obtained at depths as great as 700 feet (215 m). Samples can also be extruded into plastic sleeves, minimizing the loss of volatile organic compounds.
Contact Us
RPMT Borehole Drilling offer an array of geotechnical drilling services, including one of our most popular methods: sonic drilling services. If you would like more information about our sonic drilling and geotechnical site investigation services, get in touch with us on 079 555 7453